Where Electronic Notary is Accepted
Our Notary Agents are from Virginia and Texas. Since our agents are approved eNotary Agents, your documents will be accepted in any of the 50 US States. All calls are recorded and stored for your safety as well.
Alabama
Alaska
Arizona
Arkansas
California
Colorado
Connecticut
Delaware
Florida
Georgia
Hawaii
Idaho
Illinois
Indiana
Iowa
Kansas
Kentucky
Louisiana
Maine
Maryland
Massachusetts
Michigan
Minnesota
Mississippi
Missouri
Montana
Nebraska
Nevada
New Hampshire
New Jersey
New Mexico
New York
North Carolina
North Dakota
Ohio
Oklahoma
Oregon
Pennsylvania
Rhode Island
South Carolina
South Dakota
Tennessee
Texas
Utah
Vermont
Virginia
Washington
West Virginia
Wisconsin
Wyoming
E-Notary is Accepted in 50 US States
No matter where you are located within United States*, Electronic Notary should be accepted in your State. We've created an interactive map which will tell you whether your state will accept our online notary or not.
eNotary is safe, secured and even more reliable than getting something notarized in person. Each time you connect you verify your identity with us before connecting and each call is video recorded for your safety. However if you are unsure about eNotary being accepted by your document receipt, it is a good idea to ask them before connecting to us.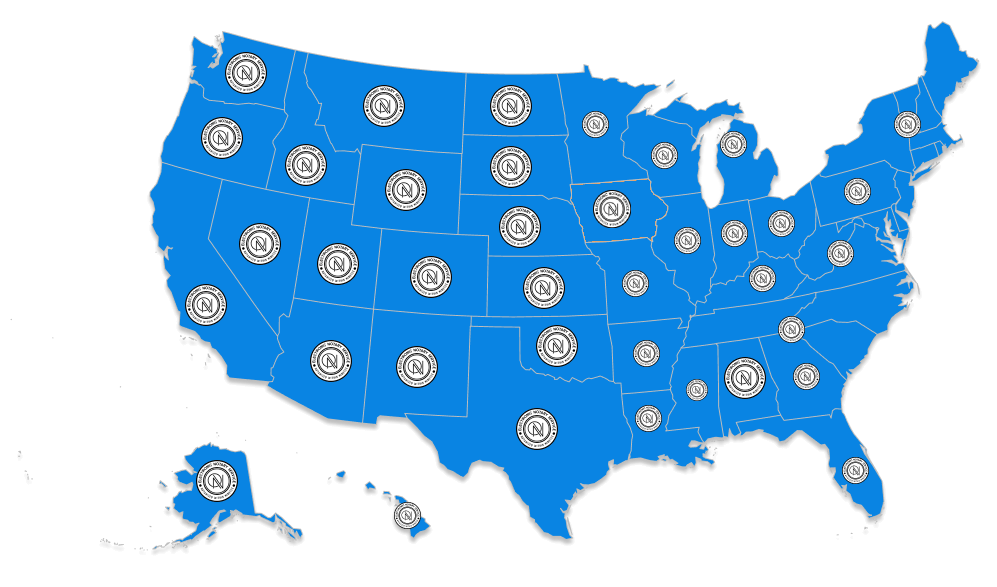 Begin Your Notary by Uploading your Documents
Upload Docs. Verify Identity. Connect via Webcam. We Perform eNotary! Pay After Use!